STC INDUSTRIAL GROUP
STC Industrial Group was founded by the Saskatoon Tribal Council in 2017 with the goal of working together with all groups in Saskatchewan to provide professional industrial services to the industry while creating quality trades jobs for Indigenous people, and economic development for our Indigenous communities. The Saskatoon Tribal Council has a long history of strong relationships within the Saskatchewan industry, and the creation of STCI allows participation in the economy where many First Nations simply were unable to participate in the past. Through the creation of STCI and the further acquisition of Keys Welding Service in 2020, the Saskatoon Tribal Council continues to build on a structure of excellence to provide market-leading service throughout Saskatchewan.
OUR VALUES:
FAIRNESS- In how we interact with our team, our stakeholders, and all industry partners.
INTEGRITY- By operating with honesty, transparency, and accountability in all our work.
RESPECT- For all stakeholders, opinions, values, and cultures.
EXCELLENCE- In governance, safety, project management, and service delivery.
SAFETY – Our commitment to the safety, health, and wellness of all team members, peers, clients, and community members every day.
OUR COMPANIES
SERVICES
• Industrial Construction
• Construction Management
• EPC
• Maintenance & Site Services
• Custom Fabrication
• Structural Steel
• Pressure Piping
• Pile Equipment and Manufacturing
CERTIFICATIONS / MEMBERSHIPS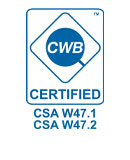 CONTACT